How To Plan Ahead For A Successful Wedding Timeline
I love capturing all the little details you've carefully chosen to be a part of your wedding day! It's actually one of my most favorite parts of each wedding I photograph. I love to see how the bride (and groom) have uniquely planned their own day, so I really strive to capture these specific details to best tell the story of their wedding. I try to arrive at least 1 hour before the bridal portraits begin so that I can take all the detail pictures and I recommend to the bride and groom to have all of their "detail" items (given in a list below) set aside so I can go straight into these specific photos. I recommend choosing a getting ready location filled with natural light and, if possible, please keep the space free from trash and clutter. While I photograph the details, usually that is when the bride is just getting started with her hair and makeup so I am not missing out on any other portraits! I like to stress that when a bride and groom think ahead and communicate to the photographer about all the detail shots they want AND they gather up the details ahead of time (at least the day before), this helps make their wedding timeline kick off on a good note!
As mentioned, if you are a bride working with a photographer, it would be wonderful if you could put all of your rings, jewelry, shoes, veil purse, perfume, invitations, and other keepsakes together in one spot for your photographer. Please unwrap your dress but don't worry about styling it – your photographer will hang it in a beautiful spot! The day of the wedding is a stressful time to gather all of these detail items, so please be sure to pre-collect these items at least the night before and give them to a trusted bridal party member who can hand it to your photographer when they arrive at your getting-ready suite! That way they do not have to bother you with any questions and they can go straight into photographing those darling details!
Sometimes those whimsical detail shots are hard to get because of a number of factors such as weather, poor lighting, excessive clutter, tiny spaces, etc. So if you are a wedding photographer, I would advise bringing an off-camera flash to create more of a "natural look", and a styling mat as well to ensure your photos have a consistent tone for your bride and groom's special day! I have shared some detail shots from my several of my 2019 weddings this year. As you can see, I had many different lighting situations to work with, but thankfully, I was able to help capture those important details!
So you are probably wondering what to pack ahead of time to set aside for your wedding photographer. Here is a compiled list I created for you to utilize so that you are more organized for your wedding day! I hope this helps!
BRIDAL DETAILS CHECKLIST
DRESS
DRESS HANGER
RINGS (BOTH ENGAGEMENT AND WEDDING BANDS)
SHOES
VEIL
BOUQUET
HAIR PIECES
JEWELRY
INVITATION SUITE ( 2 FULL SETS WITH ENVELOPES + STAMPS)
ANY OTHER PAPER STATIONARY YOU MAY HAVE LIKE PROGRAM CARDS.
GROOM'S CHECKLIST
HIS SHOES
SOCKS (IF THEY'RE SPECIAL)
CUFFLINKS
TIE OR BOW TIE
POCKET SQUARE
BOUTONNIÈRE
VOWS BOOK(S)
RINGS
ANYTHING ELSE HE'LL HAVE THAT IS SPECIAL OR SENTIMENTAL
ANY OTHER SENTIMENTAL KEEPSAKES YOU WOULD LIKE TO INCLUDE
BONUS: HAVE A FEW CUTS OF THE FLORALS YOU'LL BE USING THROUGHOUT YOUR WEDDING DAY. IF YOUR FLORIST WILL SUPPLY YOU WITH A SMALL BUCKET OF EXTRA PIECES YOU CAN INCORPORATE THOSE IN YOUR DETAIL SHOTS!
As always, thank you so much for keeping up with my wedding photography adventures! I love serving you all through photography and I especially love working with couples who are joyful and excited about getting married! If you are newly engaged and are looking to work with an elopement or intimate wedding photographer who would best capture and illustrate your love story with radiant portraits, please feel free to reach out to me! 
If you would love to learn more helpful wedding day tips and tricks, please click HERE for a free GIFT and to subscribe to weekly wedding planning hacks!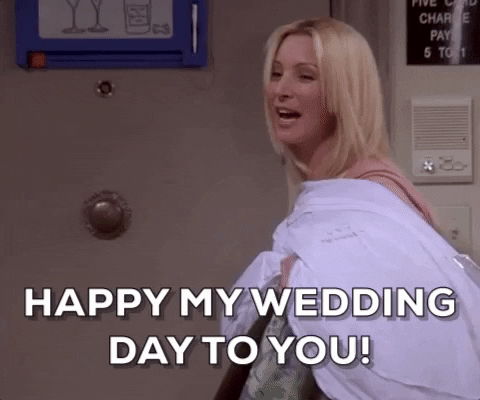 MEET YOUR FRIENDLY NASHVILLE INTIMATE WEDDING AND ELOPEMENT PHOTOGRAPHER
DOLLY DELONG IS WIFE TO A SUPER CUTE COMPUTER NERD, MAMA TO A LITTLE DROOL MACHINE, AND A DESTINATION WEDDING AND FAMILY PHOTOGRAPHER BASED OUT OF NASHVILLE, TENNESSEE.  DOLLY IS AN 80S BABY THROUGH AND THROUGH AND LOVES HER 80S PANDORA MUSIC STATION, WHICH SHE DANCES TO ALMOST ALL THE TIME. WHENEVER SHE HAS A SPARE MOMENT, SHE ENJOYS WATCHING TV (I.E. SURVIVOR), SHE EATS WAY TOO MANY SWEETS AND LISTENS TO PODCASTS WHILE RUNNING OR WALKING. TO WORK WITH DOLLY DELONG PHOTOGRAPHY LLC, PLEASE EMAIL HER AT THEDOLLYDELONG@GMAIL.COM OR FILL OUT HER CONTACT FORM HERE